BARK Animal Rescue Wish List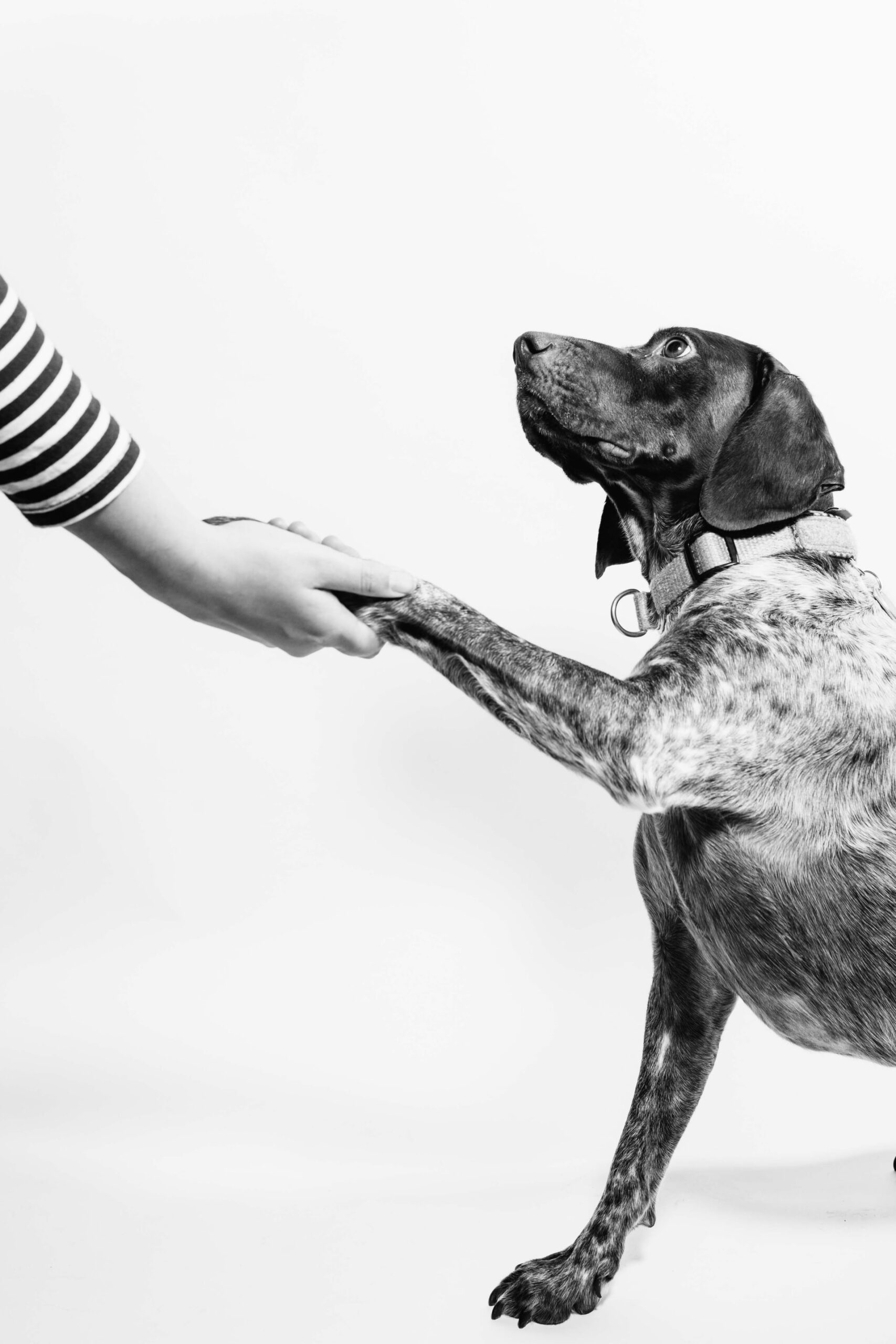 Thank you for stopping by our wish list page. As a not-for-profit animal no kill shelter we rely on the generosity of others to help keep the animals happy. We understand that not everyone can make a financial donation but often times have extra or unused items around their homes/offices they can donate. For example if person buys a case of printer paper and they donate just one ream to BARK Animal Rescue we are able to print 250-500 adoption forms. 
We are a 501(c)(3) which allows all donations can be used as a tax write off. If you are in need of a tax receipt please just let us know and we will provide one. 
We will update this page often to let our generous donors know exactly what we wish for to help us run smoothly. 
Wish List
Our wish list is maintained on Amazon where we are a verified 501(c)3.  Any purchases through our wishlist will be delivered directly to us. 
Below is a list of items from our wish list if you prefer to purchase for other sources:
Bayer Chewable Quad Dewormer for Small Dogs, 2-25 lbs, 4 Chewable Tablets

Seresto Flea and Tick Collar for Dogs, 8-Month Tick and Flea Collar for Small Dogs 2-Pack, Up to 18 Pounds

Seresto Flea and Tick Collar for Dogs, 8-Month Flea and Tick Collar for Small Dogs, Up to 18 Pounds

Seresto Flea and Tick Collar for Dogs, 8-Month Flea and Tick Collar for Large Dogs 2 Pack, Over 18 Pounds

Merck Safeguard Goat Dewormer, 125ml. Premium Pack

50 Units (Full Box) 23G

Denshine Disposable Enteral Nutrition Bag Feeding Bag, 1200ml Enteral Delivery Gravity/Pump Feeding Bag Set, Detachable Connector

Box of 100 x 1 ml Industrial Syringes with 18G x 1-1/2″ Blunt Tip Fill Needle and Plastic Cover

100Pack-2ml Syringes with 23G Needles,Disposable Sterile Syringe with Needle Plastic Syringe

Care Touch 10ml Oral Dispenser with Cover- 100 Syringes (No needle)

Purina Pro Plan High Protein Wet Puppy Food

Purina ONE SmartBlend Natural Puppy Dog Food

Purina ONE SmartBlend Natural Puppy Dog Food

Purina Pro Plan Puppy Lamb & Rice Dry Dog Food (Packaging May Vary)

Angry Orange Pet Odor Eliminator for Dog and Cat Urine, Makes 1 Gallon of Solution for Carpet, Furniture and Floor Stains

Excel Products

Safe-Guard (fenbendazole) Canine Dewormer for Dogs, 1gm pouch (ea. pouch treats 10lbs.)

Diamond Naturals Skin & Coat Real Salmon and Potato Recipe Dry Dog Food with Protein, Superfoods, Probiotics and Essential Nutrients to Promote Healthy Skin and Coat

Purina Pro Plan Sensitive Skin & Stomach, High Protein Adult Dry Dog Food & Wet Dog Food (Packaging May Vary)

Rescue One-Step Disinfectant Cleaner & Deodorizer, Concentrate Bottle (1 Gallon)

Swiffer Sweeper Dry Mop Refills for Floor Mopping and Cleaning, All Purpose Floor Cleaning Product, Unscented, 52 Count (Packaging May Vary)

Swiffer Sweeper Heavy Duty Mop Pad Refills for Floor Mopping and Cleaning, All Purpose Multi Surface Floor Cleaning Product, 20 Count, 2 Pack

Swiffer 360 Dusters, Heavy Duty Refills, 11 Count

K9 Advantix II Flea and Tick Prevention for Large Dogs 2-Pack, 21-55 Pounds

GREENIES Pill Pockets Natural Dog Treats, Capsule Size, Cheese Flavor

Milk-Bone MaroSnacks Dog Treats with Real Bone Marrow and Calcium

Bounty Quick-Size Paper Towels, White, 12 Family Rolls = 30 Regular Rolls (Packaging May Vary)

Blyss Pets Klean Paws Indoor Dog Potty, No Torn Potty Pads! Keep Paws Dry! Protect Floors! Easy Cleanup On Pads! for Puppies, Small Dogs & Cats, 1 Puppy Pad Holder Tray, Guarantee

Dog and Puppy Leak-proof 5-Layer Potty Training Pads with Quick-dry Surface

Nature's Miracle Stain & Odor Remover Trigger Spray

Deodorizing Hypoallergenic Pet Wipes with Fragrance Free Natural Organic for Cleaning Face Butt Eyes Ears Paws Teeth 100ct per Pack

Virbac Epi-Otic Advanced Ear Cleaner, 8 oz

Zymox Ear Solution the Only No Pre-Clean Once-a-Day Dog and Cat Ear Solution Natural Enzyme Formula Contains Hydrocortisone for Comfort

Pet MD – Dog Ear Cleaner Wipes – Otic Cleanser for Dogs to Stop Ear Itching, and Infections with Aloe and Eucalyptus – 100 Count

Pet Gear Lifestyle Pet Cot Elevated Bed | No Assembly Required | Premium Tear Resistant Cooling Mesh | Indoor & Outdoor | Lightweight & Portable 30″, Harbor Grey

10 in 1 Dog Multivitamin with Glucosamine – Essential Dog Vitamins with Glucosamine Chondroitin, Probiotics and Omega Fish Oil for Dogs Overall Health – glucosamine for dogs joint supplement heart

PetHonesty Salmon SkinHealth for Dogs – Omega 3 Fish Oil for Dogs All-Natural Wild Alaskan Salmon Chews for Dogs for Healthy Skin & Coat, Cure Itchy Skin, Dog Allergies, Reduce Shedding – 90 Ct.

PetHonesty Allergy Support Supplement for Dogs – Omega 3 Salmon Fish Oil, Colostrum, Digestive Prebiotics & Probiotics – for Seasonal Allergies + Anti Itch, Skin Hot Spots Soft Chews

Equiderma Barn Dog Skin Lotion, Topical Solution for Skin Problems, Dog Grooming Supplies, 16 Oz.

EQUIDERMA Barn Dog Neem & Arnica Shampoo, 32OZ

Diamond Premium Puppy Complete and Balanced Dry Dog Food Formula with Protein, Probiotics and Healthy Fat That Provide High Nutritional Value in Growing Puppies

Diamond Naturals Dry Food for Adult Dog, Beef and Rice Formula, 40 Pound Bag

EQUIDERMA Barn Dog Conditioner with Neem and Castor Oil, Pet Grooming Supplies
Thank you from all the animals at BARK Animal Rescue!