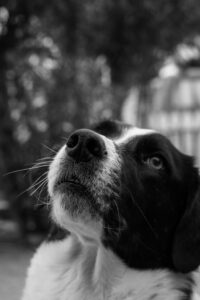 Fostering an Animal
Fostering is a rewarding experience for the human and the animal they accept into their home for a temporary time. Animals are social and enjoy being with people more than in a kennel at a rescue and this is where you can help. 
Fostering an animal is only temporarily placing them in your home. The longest we ask a foster to keep an animal is five weeks. If the the foster care needs to be extended the foster will be consulted with and if necessary we will place the animal with a different home. 
To become a foster just make sure you meet the minimum criteria and fill out the attached application. Once you are on the foster list we will contact you as we have animals that desperately need a human's help. 
The foster program for BARK Animal Rescue if a vital part of of animal program.  The following items will give you details on the program.  The application link is at the bottom of the form as well.  Thank you for your interests. 
As with adopting a fenced yard is required for all dogs. 

There can be no more that four (4) dogs in the home other then the animal being fostered. 

Fostering will last no longer than two (2) weeks.

BARK will supply food, bedding, leash, collar, and a crate for the animal being fostered.  At the end of the fostering all BARK property must be returned to the animal rescue.

The foster home/property must pass an unscheduled home inspection prior to the animal leaving the shelter.

Pop in welfare checks may occur at anytime the animal is being fostered. 

BARK will cover all scheduled veterinarian appointments.  In case of emergency a member must be notified to approve vetting.

A amber of the foster family must have the the animal at all veterinarian appointments.

The foster family must have the animal at all remote events that the League is taking animals.

The animal that is being fostered is still up for adoption!  The foster family must have the animal at the shelter if a potential adopter has scheduled an appointment to meet the animal.  Forty-eight (48) hours notice will be given. 
Foster Application can be completed here.